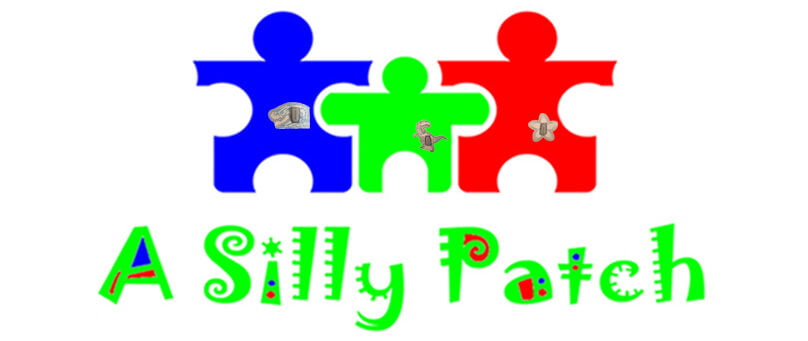 Adhesive Patch for Diabetics – Secure your Dexcom and Omnipod
Skin adhesive for wearable medical devices
Water Resistant Adhesive Patch for your Dexcom® Sensor & OmniPod® insulin pumps
Silly Patches were designed to breathe and move with your skin. Keeping you cool through every active adventure while keeping your CGM or insulin pump infusion site securely in place. Silly Patches are custom made to order, flexible, breathable solutions that have a unique sketch design on the tape that are perfect for securing your insulin pump or CGM device. These patches were designed by a Type 1 Diabetic who uses these patches every day.
For all you pump and sensor wearers out there, don't let diabetes slow your passion for adventure and all the experiences life must offer. We are introducing a new set of adhesive patches, or what we like to call "Silly Patches", that will help secure your devices and let you go wherever the day takes you. Whether you use the Omnipod, Dexcom, or any other pump or sensor device we can help secure them.
Our Silly Patches are made of a 3M medical device tape which means they are flex with the movement of your body and their fabric nature allows your skin to breathe and stay cool. Whether you're into heavy sports or just swimming at your local pool our adhesive products can withstand the rigor and keep you on the move. Plus, they look really cool with these unique sketch designs!!
Durable
Whether you have a CGM Sensor, Tube or Tubeless insulin pump, we can help you secure your devices. The key to Silly Patches is about getting good coverage both on the device and the surrounding skin areas. This coverage aids in securing the devices from impacts that would normally disengage the device.
Have You asked yourself how can I reinforce my Continuous glucose monitor CGM or insulin pump to my body while sweating and exercising?
Or are you having problems with your sensor or insulin pump site not sticking while active in sports like swimming or other activities that are difficult for sensor and infusion sites to stay in place?
How can I make my sensor or infusion site stay in place securely and last longer than a week while not looking like a medical patient in need of help?
Saves Money
Having all these devices falling off before they should or getting in the way while being active, is a downfall of these devices, as they are expensive to replace. I have found a way to fix that problem by creating an adhesive patch that looks cool and secures your device safely on your skin.
How about a custom designed patch that looks cool and will keep your insulin pump infusion site and CGM devices secured to you for longer comfort and flexible function.
3M 1529 medical tape is Hypoallergenic Pressure Sensitive Adhesive medical device tape made with Acrylate adhesive that is safe on skin while strong and water resistant. Great for active kids of all ages.
Ships worldwide!
More keywords
adhesive medical patch
dexcom patches
dexcom tape
cgm tape ADHESION
dexcom cgm tape
dexcom adhesive patch
taping up your dexcom diabetes
best tape for dexcom
How do I tape my sensor if it is falling off?
pressure sensitive acrylic adhesive coated on top of a polyester spunlace fabric
medical device tape
medical device adhesive tape patch
accurate blood sugar continous blood glucose meter
Omnipod insulin pump patch
blood sugar
continous blood sugar meter
diabetic medical supplies
diabetic
diabetes products
diabetes supplies
discount diabetic supplies
custom patches delivered
sell diabetic supplies
patch skull
bass
red fish
racecar
silly patch
a silly patch llc
diabetes supplier
cgm life
CGM Challenge
Keeping continuous glucose monitor (CGM) sensors stuck on properly can be something of a challenge. Showering, sweaty gym sessions, swimming and the general rough-and-tumble of daily life all conspire to help remove your costly CGM sensor from your body. But how best to keep them from working loose? a silly patch
t1d #1td #diabetes #diabetiker #diabetic #diabetics #fashionable #diabetesaccessories
diabetesawareness #t1diabetic #diabetestype1 #showmeyourpump #insulinpump #insulin
diabeticfriendly #diabeticlife #typeone #hba1c #basal #bolus #cgm #dlife #hypo #jdrf #omnipod #pancreas #bloodsugar
showmeyourpump
How I tape down my Dexcom to get more than 14 days of use!
Keeping the Dexcom Stuck
a better way to keep diabetic insulin infusion sites and cgm monitors attached
Hypoallergenic Pressure Sensitive Adhesive
dexcom waterproof patch
Very gentle
No latex
printable designs
Temporary tattoos
Personal Care
adhesive tape
type 2 diabetes
diabetes
american diabetes association
diabetes treatment
medical tape
adhesive medical tape
Links
check out our patches in action silly-patches-in-action
Star of Life Design Silly Patch