Order and Shipping Info. How your order is shipped so fast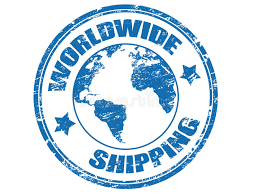 Once the order is placed there will be about a 5-7 day turn around. (All orders are individually made). Orders are filled in the order in which they were received.
If you have a need to get an update or earlier process/fulfillment time please contact me and we can work something out and get some patches to you.

However due to high order quantities and other Life events, some orders MAY take even longer.
If you feel like your order should have been completed already and have not received a fulfillment email, check your spam filter for missing email or contact me via email and we can check on the status.

When orders are finished, I send out an order fulfillment email. Check your spam settings.
Please check your order for correctness as sometimes devices and direction of the cut out are mistakenly input on some orders. if you notice an error please reach out to me. [email protected]

All orders are shipped out USPS envelope. No tracking is provided. Unless your order is really big many patches fit in one envelope, larger orders may require more then one envelope.
USPS worldwide.
Shipping Cost
USA $2.00
Worldwide $2.50
USPS typically has 3-5 days to deliver within the US, but some rural address may take longer.
PLEASE REMEMBER I AM A ONE MAN SHOW. PLEASE CONTACT ME IF YOU NEED ANYTHING

Please share pictures on groups and other forums to help spread the word!
https://www.facebook.com/ASillyPatchLLC
A Silly Patch is produced in the USA by me a type 1 diabetic Jason Forrester
A Silly Patch
5245 Shore Drive
St. Augustine, FL 32086
USA